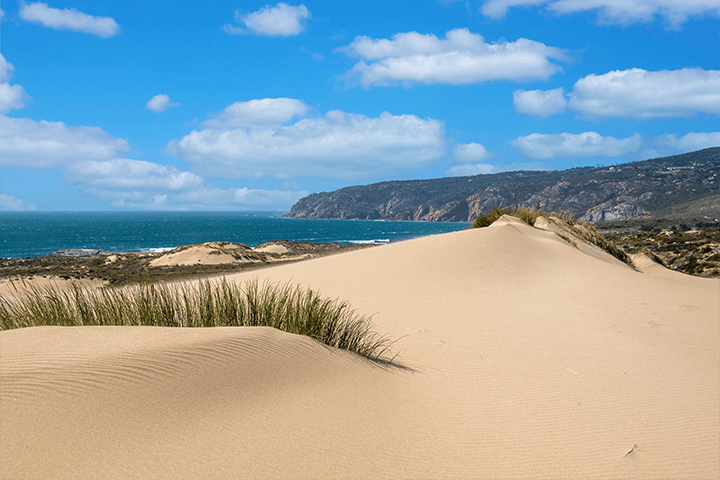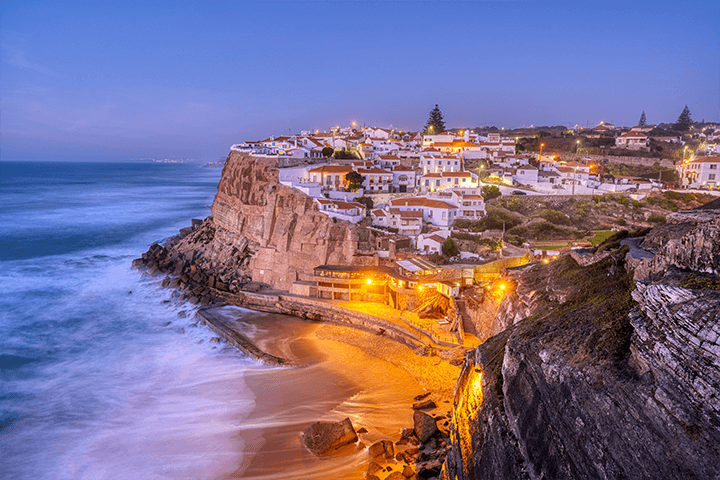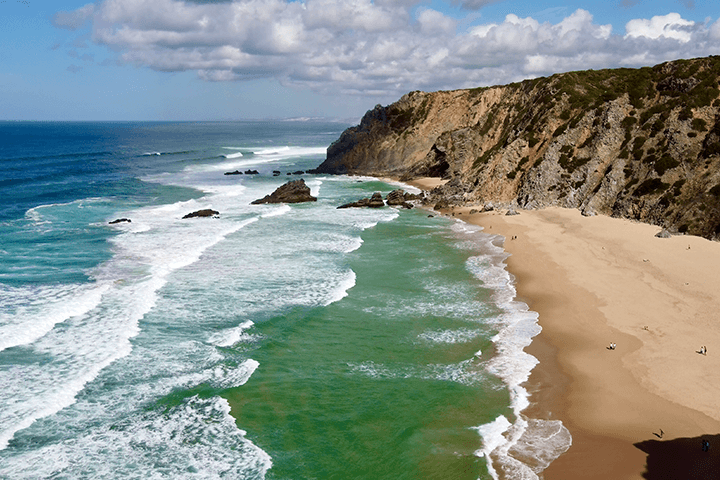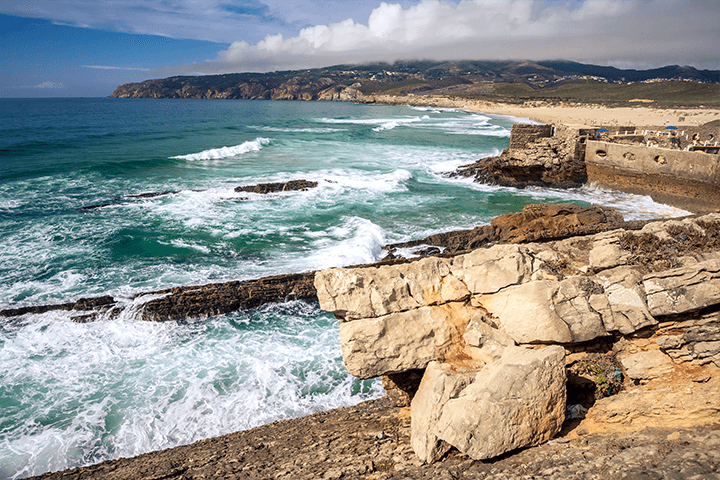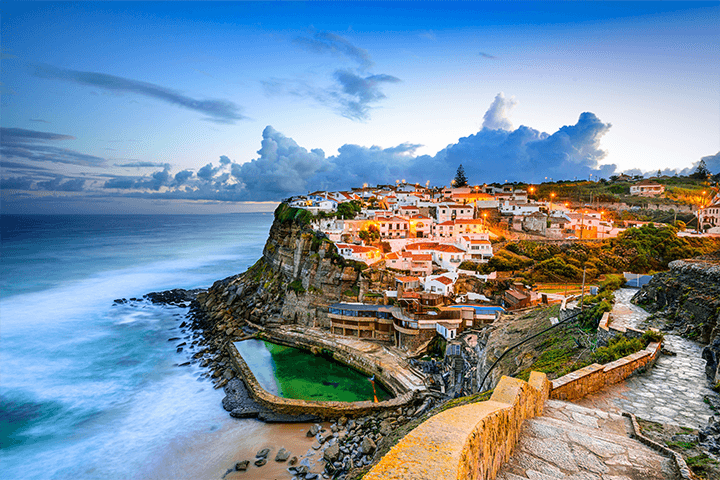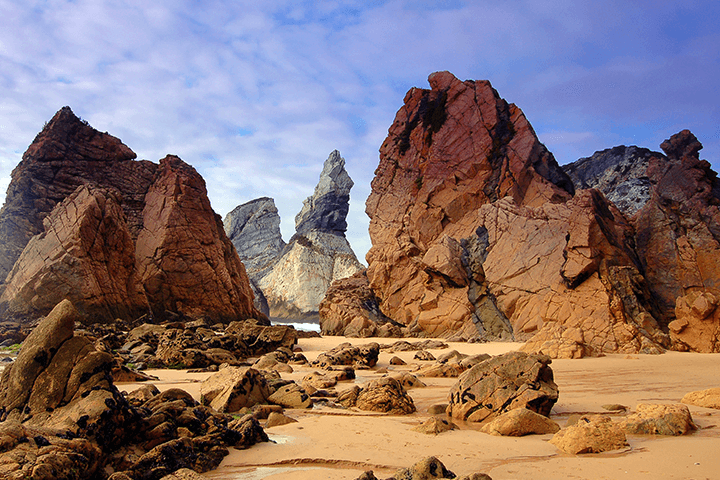 Best beaches in Portugal
Portugal has wonderful beaches all over its coast. Which means, either you arrive in Lisbon, OPorto or Algarve you will certainly enjoy our beaches. In here you'll find a bunch of them just 30 minutes away from Lisbon. Customise your private tour in Portugal and discover the most beautiful beaches in Portugal.
Azenha do Mar Beach
Incredible cliffs and golden sands of Azenhas do Mar. A picturesque village in a cliff that has one of the most appreciated beaches of Sintra. Enjoy the amazing landscape and the peculiar houses facades. Don't miss the natural ocean pool right on the rocks. Try a fresh grilled fish and the seafood on a traditional restaurant. A must-see tourist attraction near Sintra. Choose the perfect private tour with Amiroad Luxury Transports.
Ursa Beach
Take a tour on the Praia da Ursa, Portugal and relax. Yes, it is called Bear Beach and it is one of the rawest beaches in Portugal and it's amazing. A perfect photo spot due to its location. Near to Cabo da Roca it is the most western beach in Europe. Also, considered one of the most beautiful beaches in the world by the Michelin Guide.
Adraga Beach
In between the stunning scenery of artistically sculpted cliffs and golden sand. They say it is one of top 20 Europe's beaches. So if you are looking for a perfect beach in Portugal, this one is a must see. During the summer it is usually really busy, so parking can be a problem. But not for us. Choose Amiroad Luxury Transports for your private tour in Portugal.
Guincho Beach
Guincho Beach is 6km north-west of the resort town of Cascais. Right on the edge of Serra de Sintra National Park. It is one of the largest in the country and known for its strong winds.  Perfect for some surfing, kiting or windsurfing.
BOOKING
Use our Quick booking form