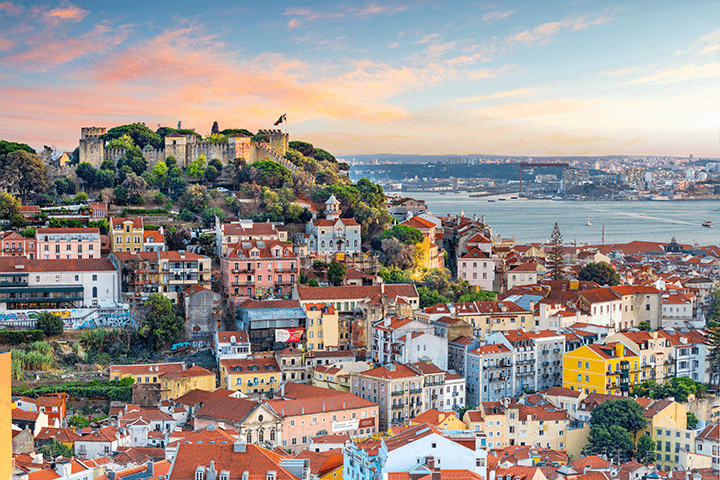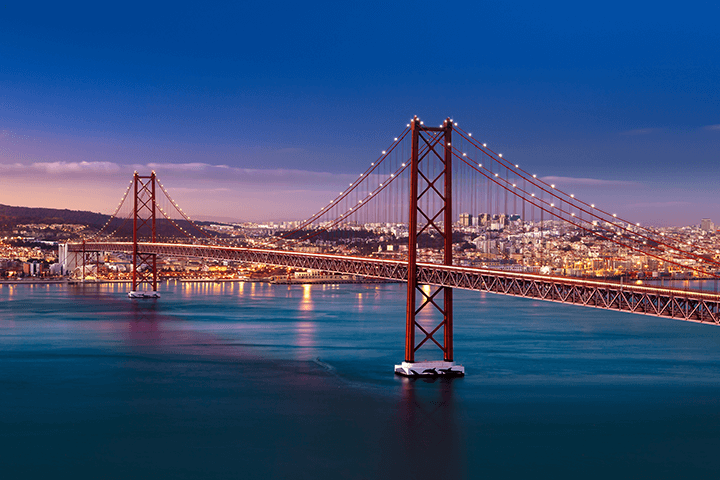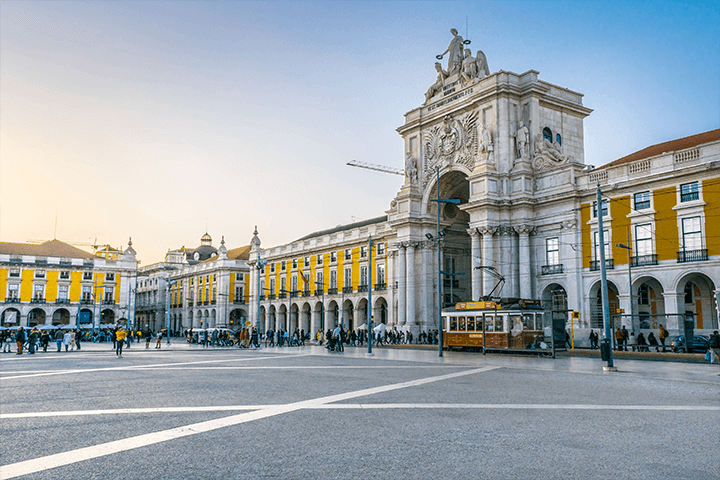 Lisbon
Wondering what things to do in Lisbon? Or what are the best Lisbon attractions? History and culture are what Amiroad can show you in our many private Lisbon tours. Spectacular sights from viewpoints and visits to beautiful monuments. While in Portugal, discover our incredible coastline and the best beaches. Also, tour around through streets and alleys. Streets full of secrets, surrounded by art. In addition, try the best known traditional dishes and our wonderful wines. Portuguese cuisine is the best. And finally, you will find out why Lisbon was awarded the best 2013 European city for city breaks. Are you visiting Lisbon arriving on a cruise? Or coming for business meetings? Whatever your availability is, your tour will be tailored according to your needs. Amiroad provides you the high-touch of treatment on your private tour in Portugal. Most of all, choose the best private tours service and a first-class fleet, at the best price. Contact us for your Lisbon Tour. There is always a lot to see, either by day or by night, in ancient Lisbon overlooking the river.
Tour 1
8 hours // Lisbon Tours
Time and Itinerary according to your preferences.
Our suggestion: Pick up: 9h & Drop off: 17h
Pick up at the Hotel (Lisbon)
Back to the Hotel (Lisbon)
Lisbon
Feels like: 19°C
Wind: 16km/h NW
Humidity: 63%
Pressure: 1019.3mbar
UV index: 0
19°C
18°C
18°C
18°C
17°C

Tour 2
4 hours // Lisbon Tours
Itinerary and Time according to your preferences.
We suggest: Pick up: 20h & Drop off: 00h
Hotel (Lisbon)
Night Tour through the city centre and Belém
Back to the Hotel (Lisbon)