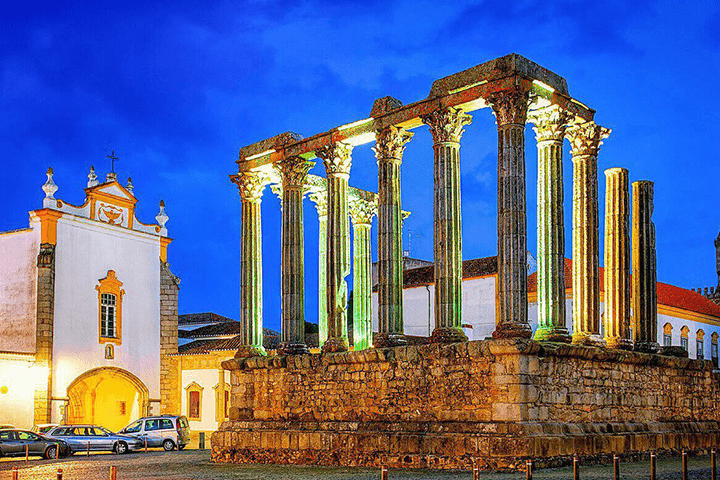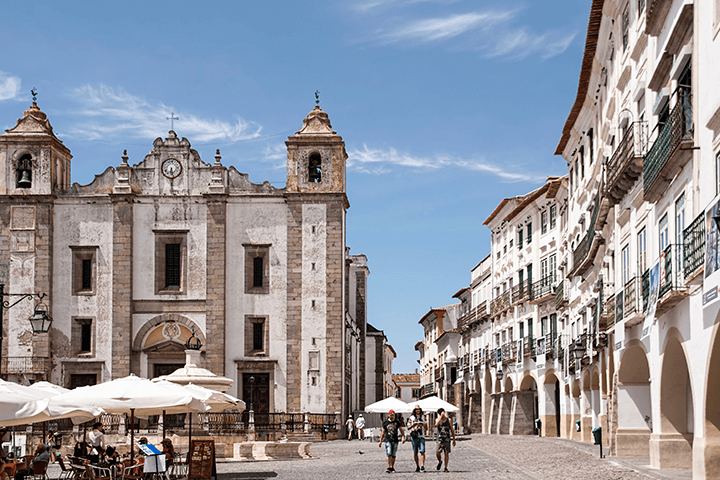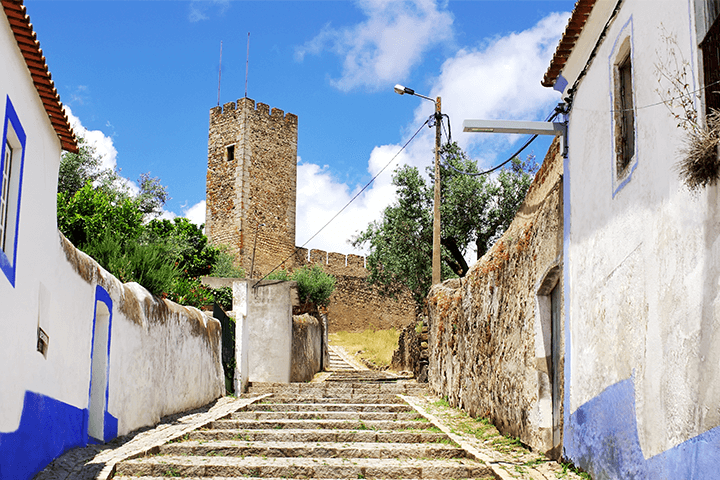 Évora
This Évora tour has an abundance of Portuguese national monuments. Therefore highlights include an impressive Roman Temple and majestic cathedral. Furthermore, intriguing prehistoric standing stones and the Chapel of Bones. Amongst many others. First of all look at the city's landmarks and architecture. A picturesque city, lined with traditionally painted houses. Also, see what has remained preserved through the generations. But most of all, this Evora tour is a true delight to explore. In addition, the city is young and vibrant. Due to a large student population who attend the university, one of the world's oldest universities. Tourists can get a taste of the local delicacies at one of many family restaurants. Especially, while in Alentejo region you'll have to try the incredible wines. In addition, your tour can include a tour to one of the best-known wineries in Portugal. Évora is one of Portugal's best destinations, traditional and quite. It is an incredible and breathing city, full of history, which welcomes tourism. Seems like it's demanding to be visited. While in Alentejo region you'll be amazed by its contrasts. First of all beautiful monuments, also the great green of the lowlands and pastures. In addition the delightful golden cereal crops. A day trip to Évora from Lisbon or anywhere else?
Book now! Choose the best private tour service with Amiroad.
Most of all, have the authentic Portuguese experience in Alentejo.
Tour 1
Évora Tour
8 hours
Time and Itinerary according to your preferences.
We suggest: Pick up: 9h & Drop off: 17h
Optional:
Evora
Feels like: 13°C
Wind: 8km/h S
Humidity: 94%
Pressure: 1021.33mbar
UV index: 0
13°C
14°C
14°C
14°C
14°C