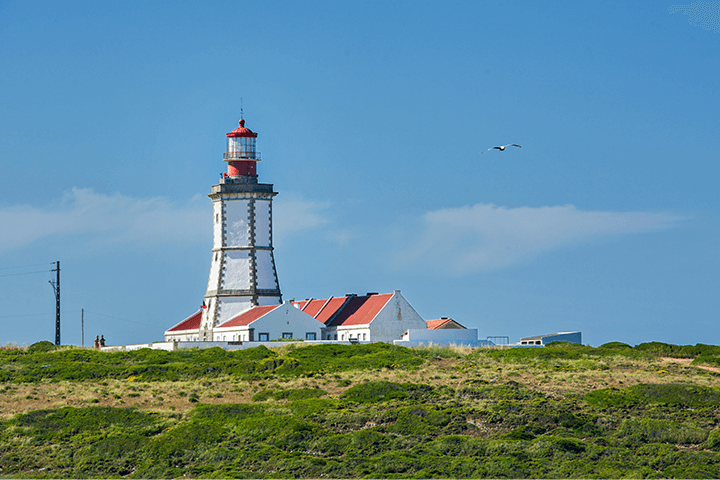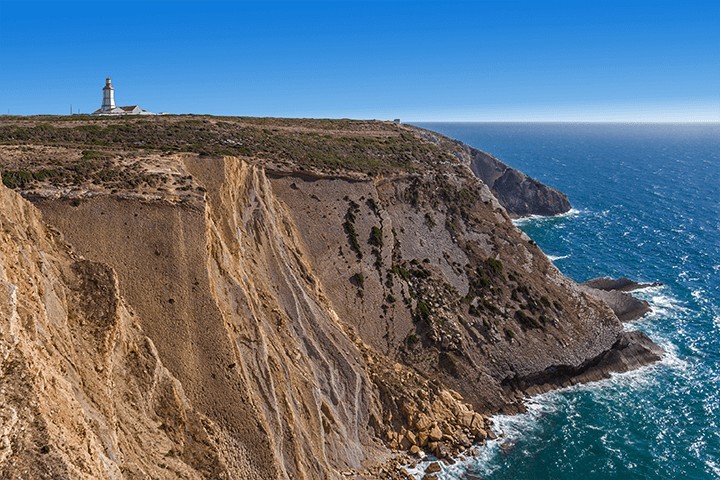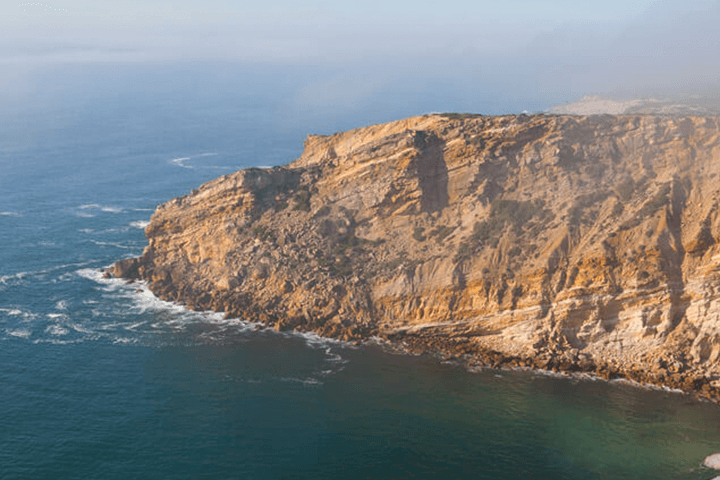 Cape Espichel
Cape Espichel is one of our tourist attractions on your tour to Sesimbra. Most of all, not only makes an enjoyable tour, much as, worth your trip to Portugal. First of all, it stands in the southwestern headland in the Setúbal District. With high cliffs and strong winds, this region is a must-see scenery over the Atlantic Ocean. Also, it is known as an impressive wild and barren landscape. In addition to this picture, there is a lighthouse. And a church, both standing close to the edge. Seems like both are still in use. A humble white chapel, with the deep blue ocean as its backdrop. The lighthouse dates from 1790, on the location of an ancient one from 1430. An unconventional design for a lighthouse although very charming. The other buildings constructed, in 1900, add a kind of symmetry to the entire scenery.
The original lamp starts operating in 1790 to 1865, the lamp at that
time could be detected for over 10 miles. Today the lighthouse is
fully automated and can be seen for 24 miles. Also, there is no
permanent lighthouse keeper. Furthermore, this all area is isolated
and many visitors describe the area as mysterious and spiritual.
After enjoying the view, look for the dinosaur fossil footprints
from the Jurassic era. In conclusion, Cabo Espichel is perfect for
those tourists who appreciate nature and raw beauty.
Amiroad Luxury Transports provides you the comfort and
safety on your tour in Portugal. Check out all of our services.
BOOKING
Use our Quick booking form