When is the best time to visit Portugal?
Portugal always has something to offer to everyone and all year, but we'll help you to find the best time to travel to Portugal. Incredible natural landscapes, cities full of life and character, small cute villages, and of course, the incredible Portuguese gastronomy. From Algarve beaches to the romantic city of Sintra and its overwhelming palaces, there is plenty to explore depending on what you are looking for.
In the summer, usually hot, you'll face crowds and slightly higher prices. During the winter a much more call vibe and a more authentic Portugal. Spring and fall are somehow a mix of both. But wrapping all up, what's the best time to travel to Portugal? 
Summer in Portugal: high season between July and August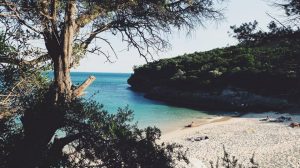 The summer season in Portugal starts on June 21st and goes until September 21st. It is the best time for warmth, for beaches, esplanades, and parties. Ocean temperatures are frequently cold, except in the Algarve which has the warmer ocean in the country. Though colder than Algarve, we'd always recommend discovering our country's coast, from the green and silver coast, Peniche, Nazaré, to Setúbal area and Comporta all the way down to the Alentejo coast. These are usually much less crowded in the summer.
Prices can increase 25% to 35% or in some trendy areas, as Algarve, even more. Hotels are frequently overbooked, especially for July and August months, meaning that you should make your reservation as soon as you can. However, if you are looking for heat, temperatures start to rise by May and can go until October's first days.
Average temperatures are around 26ºto 35º Celsius.
Spring and fall: Midseason from April to June & September to November
It's the perfect time to explore and do outdoor activities. Temperatures are very pleasant during these two seasons, making it perfect for playing sports, discovering natural parks and monuments, or enjoying the music and other cultural festivals happening outdoors. Months that you can take advantage of thinner crowds and where prices are lower than most of the European countries.
Average temperatures around 17º to 25º celsius.
Winter: low season from December to March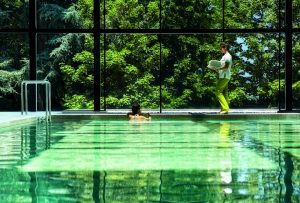 Portugal isn't a country of heavy rain, in fact, are quite rare the days when it's always raining. This makes it easy to make the most of your plans all year. Although it can get pretty cold in Portugal during the winter, it actually snows on the higher lands. It is a good season to enjoy the cultural Portuguese scene, going to the theatre, museums or concerts. In addition, you can also choose to stay inside overlooking the overwhelming Portuguese landscapes through a comfortable and cozy hotel.
Average temperatures around 8º to 16º celsius.