Portuguese food: the best food experiences while in Portugal
Portugal offers plenty of temptations for food travelers. Thousands of different dishes, desserts, or traditional snacks will make your stay super unique. Renowned for seafood, sausages, fresh fish, pastries, and many regional specialties, portuguese food, and its celebrated chefs have also brought attention to incredible and unpretentious restaurants, many of them awarded with Michelin stars.
Portuguese food is made with simple ingredients, the flavors are fresh, and it is impeccably prepared. But, what are those dishes you can not miss while in Portugal?
The codfish – bacalhau, and its hundred ways to be cooked
When thinking about portuguese food you'll always find an immediate relation with cod, bacalhau is all over our cuisine. It is also a typical dish on Christian celebrations, such as Christmas. It is typically dried and salted, not fresh and it can be boiled, fried, roasted, and served with potatoes, mash potatoes, rice… you name it.
There are though, some favourite dishes cooked with codfish: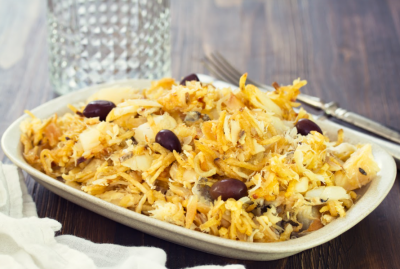 Bacalhau à brás
Bacalhau à Gomes de Sá
Bacalhau à Lagareiro
Bacalhau com Natas
Seafood and fresh fish
This includes a wide variety of dishes, from seafood rice to roasted octopus. Highlights go to the traditionals: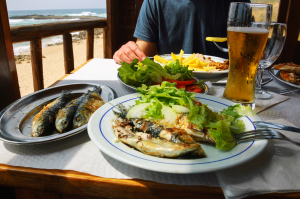 Grilled sardines
Fresh seafood platter (including sapateira, clams, oysters, mussels, shrimp, crab legs…)
Roasted octopus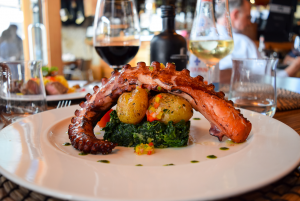 Meat dishes
Usually, heavy dishes, full of protein and with unique portuguese flavors.
Arroz de Pato (duck rice)
Cozido à portuguesa (slow-cooked mix of meats with cabbage, rice and potatoes)
Francesinha (traditional meat and sausages sandwich)
Carne de porco à Alentejana (porc meat with, fries and clams)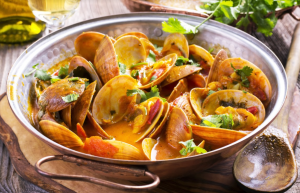 Pastries and desserts
These are almost mandatory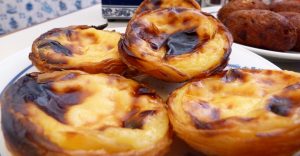 Pastéis de nata (aka patéis de Belém – custard tarts)
Arroz doce (sweet rice)
Bola de berlim (fluffy egg cream-filled sugar-coated dough balls)
Pudim de ovos (eggs pudin)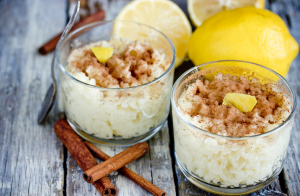 Also, discover Michelin Stars restaurants in Portugal
Michelin 2 star restaurants
Alma – Henrique Sá Pessoa, Lisbon
Belcanto – José Avillez, Lisbon
Il Gallo d'Oro – Benoit Sinthon, Funchal (Madeira)
Ocean – Hans Neuner, Alporcinhos (Algarve)
The Yeatman – Ricardo Costa, Vila Nova de Gaia
Vila Joya – Dieter Koschina, Albufeira (Algarve)
Casa de Chá da Boa Nova (Porto, Leça da Palmeira)
Michelin 1 star restaurants
A Cozinha – António Loureiro, Guimarães
Antiqvvm – Vitor Matos, Porto
Bon Bon – Rui Silvestre, Carvoeiro (Algarve)
Largo do Paço – Tiago Bonito, Amarante
Eleven – Joachim Koerper, Lisbon
Eneko Lisboa (Lisboa)
Feitoria – João Rodrigues, Lisbon
Fortaleza do Guincho – Miguel Rocha Vieira, Cascais
Gusto by Heinz Beck, Quinta do Lago
G Pousada – António and Óscar Gonçalves, Bragança
Henrique Leis, Almancil (Algarve)
L'And Vineyards – Miguel Laffan, Montemor-o-Novo
Lab by Sergi Arola, Sintra
Loco – Alexandre Silva, Lisbon
Midori – Pedro Almeida, Sintra
Pedro Lemos, Porto
São Gabriel – Leonel Pereira, Almancil (Algarve)
Vista – João Oliveira, Portimão (Algarve)
William – Luís Pestana, Funchal (Madeira)
Willie's – Willie Wurger, Vilamoura (Algarve)
100 Maneiras – Ljubomir Stanisic, Lisboa
The full list is available on the Michelin Guide website.